Hard cheese Original 45% Leerdammer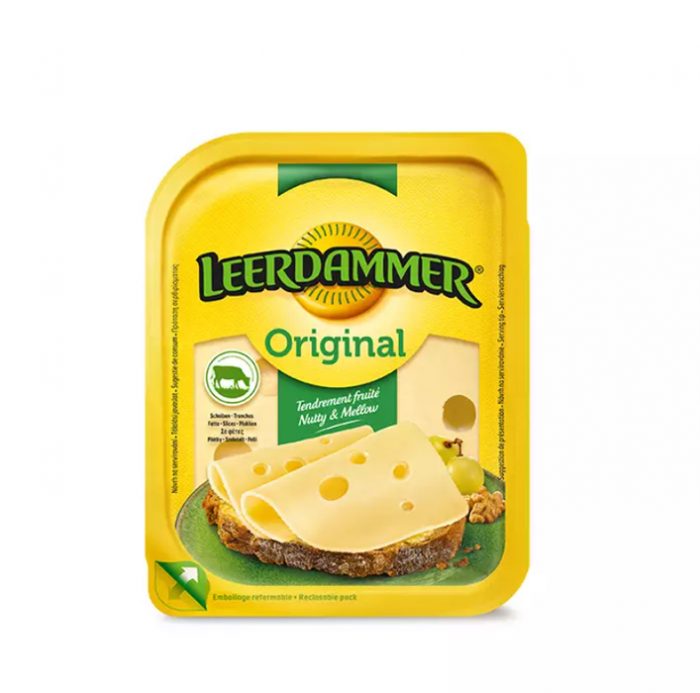 Hard cheese Original 45% Leerdammer
fat content: 45%, net weight: 0,100 kg
A convenient format for quickly preparing sandwiches, a cheese plate and simply snacks with pleasure.
LEERDAMMER® is naturally rich in calcium and protein. Suitable for vegetarians. This is lactose-free cheese (lactose content is less than 0.01g per 100g of cheese).
LEERDAMMER® is made in Holland from milk from local farms, from cows that graze freely on pastures (minimum 120 days a year at least 6 hours a day)
Packaged in a convenient and safe packaging that is easily resealable and 100% recyclable.