Hard cheese Lightlife 30% Leerdammer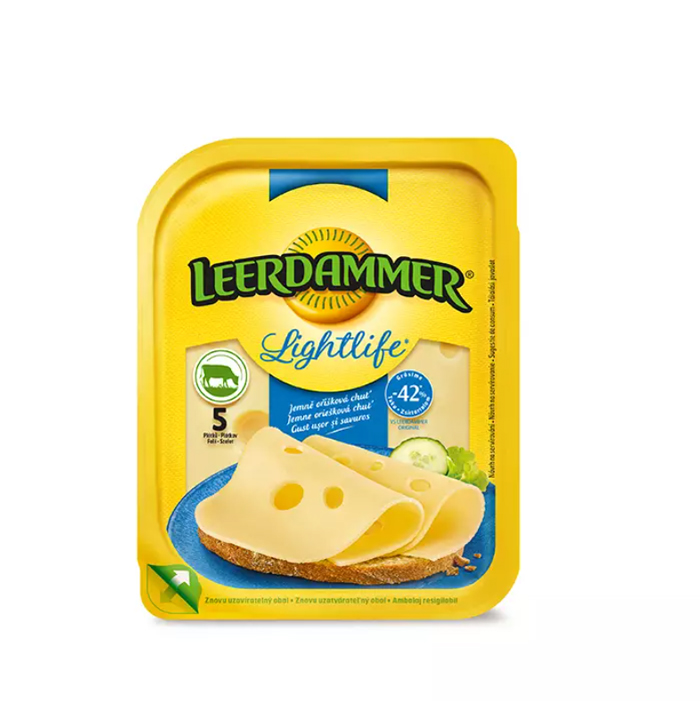 Hard cheese Lightlife 30% Leerdammer
fat content: 30%, net weight: 0,100 kg
LEERDAMMER® Lightlife contains less fat than the Original (by 42%) and has only 52 calories per slice. At the same time, it has all the excellent taste properties that you expect from Leerdammer.
It tastes great both on its own and in sandwiches.
LEERDAMMER® is naturally rich in calcium and protein. Suitable for vegetarians. This is lactose-free cheese (lactose content is less than 0.01g per 100g of cheese).
LEERDAMMER® is made in Holland from milk from local farms, from cows that graze freely on pastures (minimum 120 days a year at least 6 hours a day)
Packaged in a convenient and safe packaging that is easily resealable and 100% recyclable.